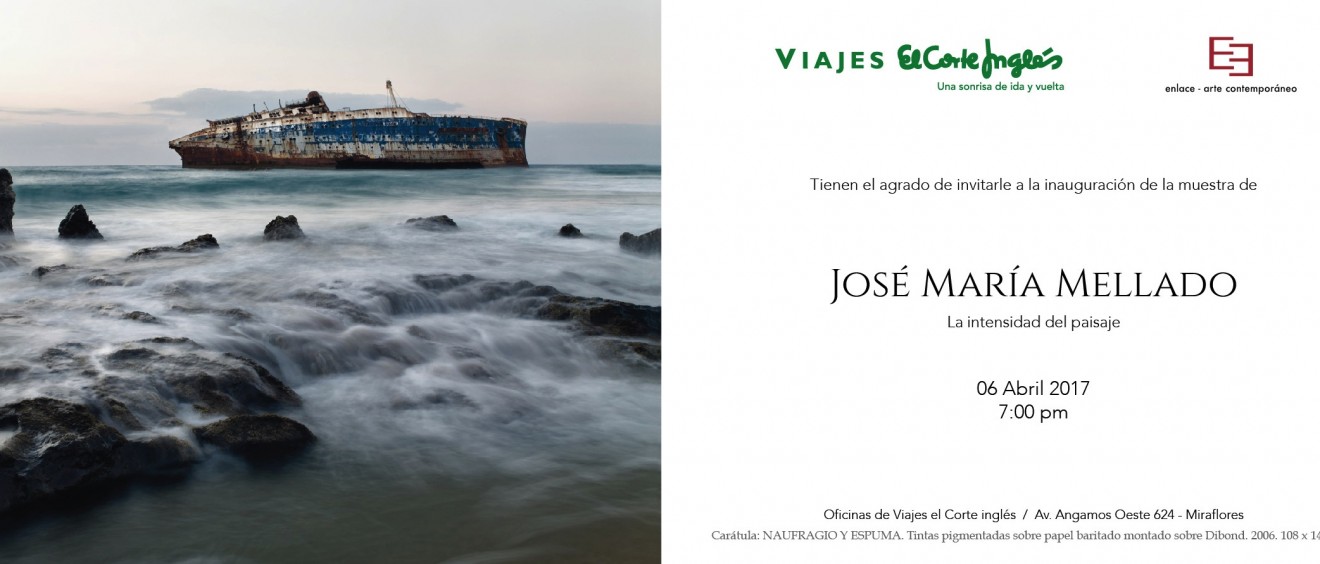 The intensity of the landscape – Exhibition – Mellado in Lima
The art room Viajes El Corte Inglés en Lima (Perú) in collaboration with Enlace – arte contemporáneo  art gallery, is pleased to invite you to the inauguration  José María Mellado, "La intensidad del paisaje".
José María Mellado captures with intensity in his images the natural beauty of the landscapes. Through the mastery of lights and clouds, the artist wraps his gray scenarios that generate an expectation of action in empty roads, factories and cities, in seas and agitated rivers. It captures the emotion of the moment and at the same time adds an atmosphere of unreality that manages to find beauty in anodyne or seemingly decadent scenes.
Mellado's work has been awarded countless times. His works are in important collections and museums and have regularly participated in the most relevant international art fairs. His book "Fotografía de Alta Calidad – Los fundamentos de la Fotografía" is a best seller.
Opening: 6 April 2017 – 19h
Place: Sala de arte Viajes el Corte Inglés
Adress: Avda. Angamos Oeste 624 Miraflores – Lima, Perú