TECHNICAL BOOKS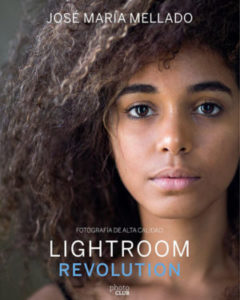 LIGHTROOM REVOLUTION
Five years after the publication of the best-seller Smart Photography with Lightroom 5, José María Mellado renews his work with a direct approach that is even more practical and easy to understand and with a firm purpose: to get any photographer, regardless of their computer skills, be able to organize and exploit your photographic archive to the maximum.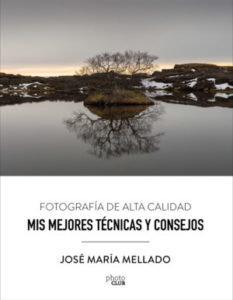 MIS MEJORES TÉCNICAS Y CONSEJOS
Written and designed as a quick, easy-to-read and reference guide rather than a study guide, in which it provides the reader with clear and concrete answers to the most common questions about photography. From how to use the camera and tripod correctly to turn day into night or get the best skin retouch.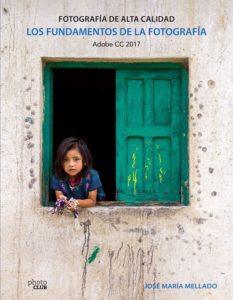 FOTOGRAFÍA DE ALTA CALIDAD. Los fundamentos de la Fotografía – Adobe CC 2017
Four years have passed since José María Mellado published his last version of High Quality Photography. After a thorough analysis of his teaching methodology and taking into account the important technological changes that have occurred in this period, José María brings us a new and revolutionary version of his classic text. With a different approach and even more practical and easy to understand.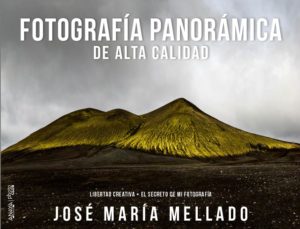 FOTOGRAFÍA PANORÁMICA DE ALTA CALIDAD
'Fotografía Panorámica de Alta Calidad' completes the trilogy of the "Método Mellado": an efficient workflow, refined and supported by the experience and research of this author of reference for thousands of photographers Mellado has used panoramic photography as one of the pillars of his work. What began as a resource to solve a geometric circumstance, has become a very valuable technique to express his way of seeing the world, and is present in many of his most relevant artistic works.