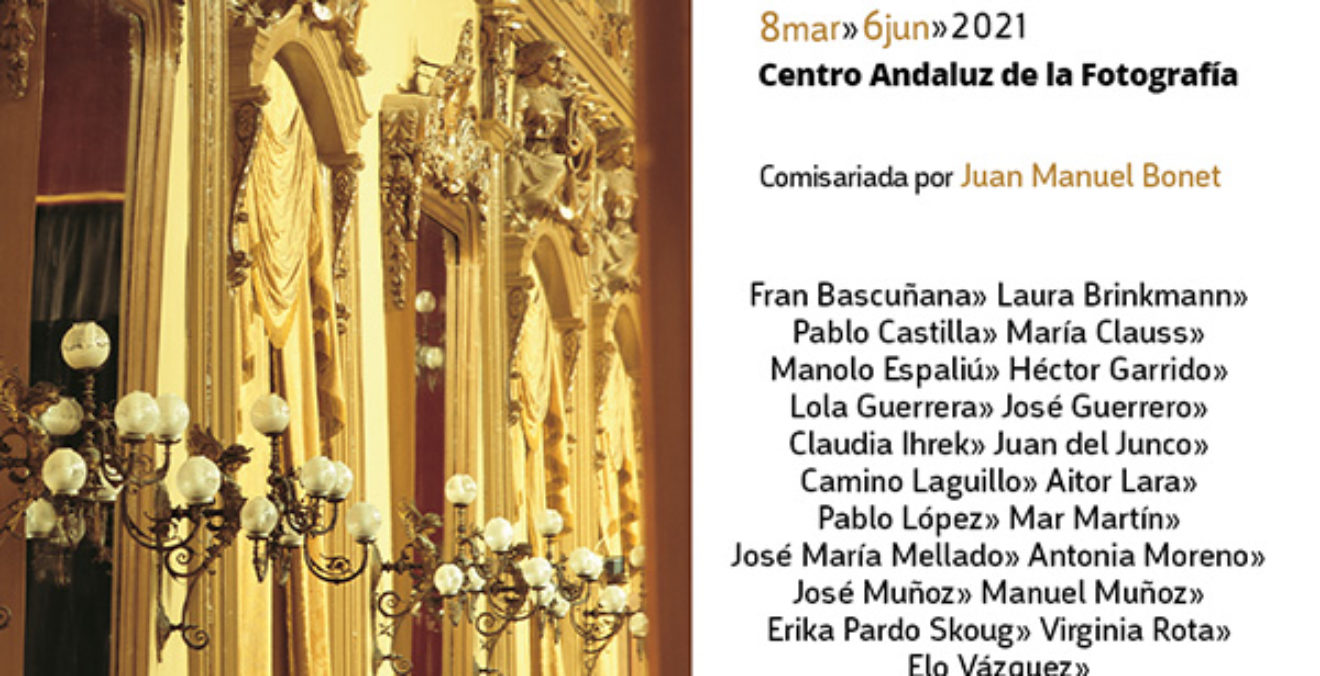 GALERÍA DE ESPEJOS. 21 miradas andaluzas
On March 8, 2021, the Mirror Gallery exhibition opens to the public. 21 Andalusian Looks, curated by Juan Manuel Bonet at the Andalusian Center of Photography.
It has works of the following artists:
Fran Bascuñana, Laura Brinkmann, Pablo Castilla, María Clauss, Manolo Espaliú, Héctor Garrido, Lola Guerrera, José Guerrero, Clauida Ihrek, Juan del Junco, Camino Laguillo, Aitor Lara, Pablo López, Mar Martín, José María Mellado, Antonia Moreno, José Muñoz Manuel Muñoz, Erika Pardo Skoug, Virginaia Rota and Elo Vázquez.
https://www.noticiasdealmeria.com/galeria-de-espejos.-21-miradas-andaluzas-en-el-caf
https://www.diariodealmeria.es/ocio/CAF-presenta-exposicion-Galeria-andaluzas_0_1553846406.html
https://www.diariodesevilla.es/ocio/Galeria-espejos-presente_0_1567645388.html
I also provide you with the link of the news in the news of Canal Sur (minute 8:52):