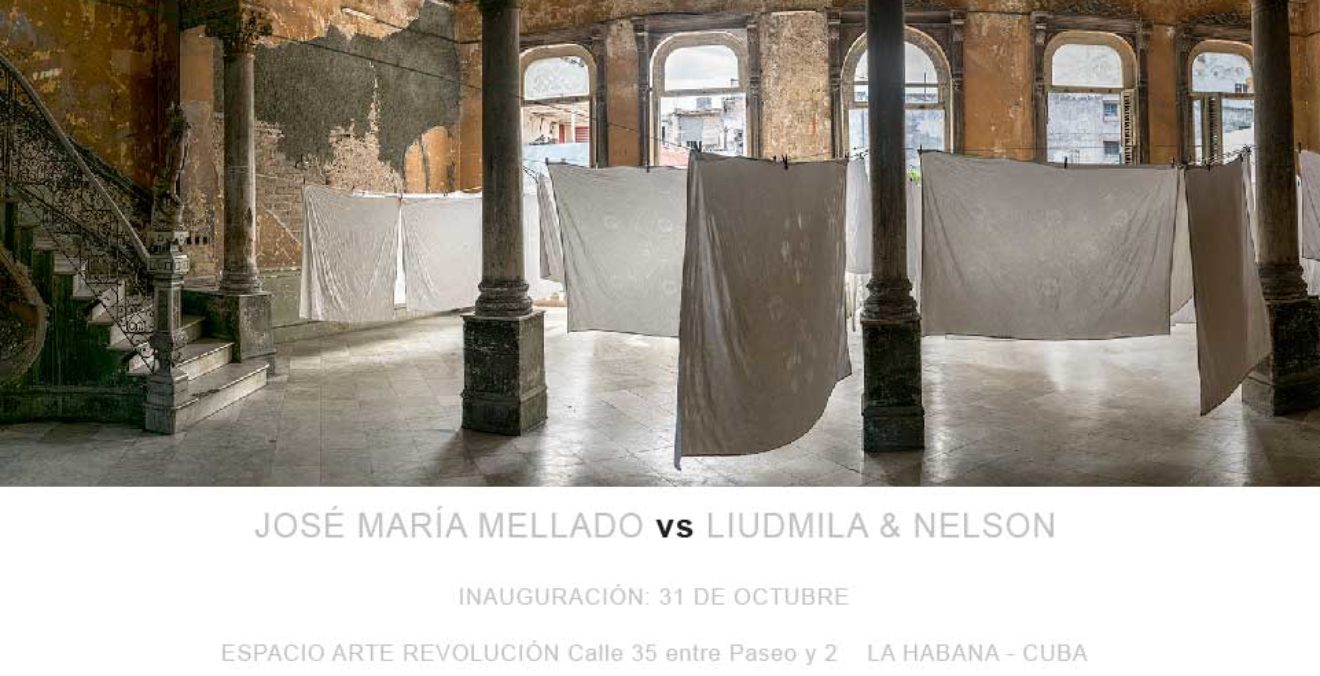 HOY TAMBIÉN ES AHORA
JOSÉ MARÍA MELLADO Y LIUDMILA & NELSON
Space Art Revolution. Havana. November, 2019
On November 30th, the two-person exhibition Hoy también es ahora by the Spanish photographer José María Mellado and the duo composed of Cuban photographers Liudmila & Nelson was inaugurated in the Arte Revolución space in Havana, Cuba. Based on the curatorial work of its curator, Yanet Oviedo, the exhibition brought together a group of works that, under a joint perspective, address, as a fundamental theme, the concepts of time, present, past, future, crisis, transcendence, memory and illusion.
In Hoy también es ahora José María Mellado y Liudmila & Nelson «indistinctly, from their respective photographic poetics and discourses, they explore the imprint, the transcendence and the limits where they are redirected and new ways of relating to "what happened" arise.» 1
Mellado's photographs, in this exhibition, refer once again to those concepts that constantly overflow into his work. The (a)temporality of practically immobile, stopped images, the silence of their scenes, the physical and psychological imprint of the passage of time, man and nature, the dichotomy between presence and absence. However, his way of creating, his quasi-pictorial hyperrealism, offer his images a dystopian sense of present, past and future that produce bewilderment in almost every viewer. And it is that reality, as it shows us itself, but through the eyes of Mellado, seems to us different.
«While Mellado is tracing us a path without return, of clues left to chance, of immobile scenes that lost their continuity; Liudmila & Nelson prefer to defuse this temporality, in an illusory regame of permutations and pastiche of simulacrums.» 2
Hoy también es ahora focusing his speech on the importance of the "now", the moment photographed, the relativity of it, its belonging to a certain moment and the bastedad of concepts that integrates it.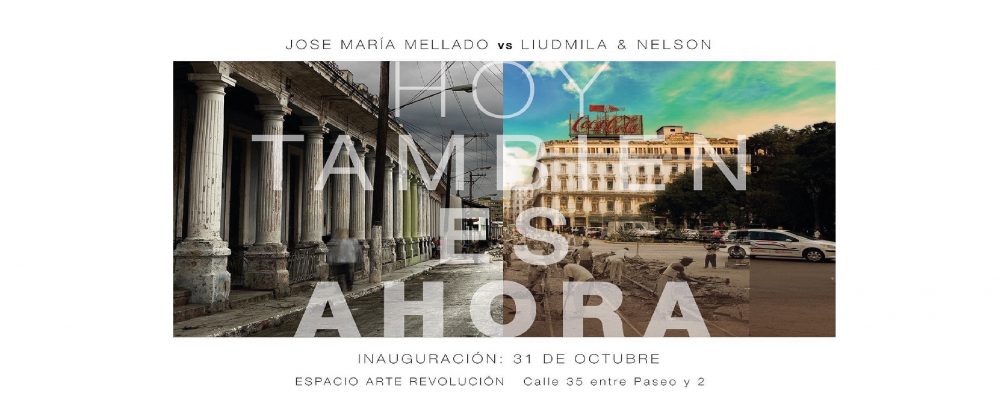 Reviews
in
networks
and
media
Hoy también es ahora
Hoy y ahora de la fotografía española y cubana
Hoy también es ahora / Yanet Oviedo